The ability to understand a user and their role in a software system is not a new thing to many. We have all interacted with applications and software where there is, at minimum, a normal user and an administrator. Users can't do all the things an administrator can do and an administrator can do all the things a normal user can do – plus some additional things.
However, when we look at systems in this way all we are really modelling is permissions. Who has permission to perform a task? Who is allowed to perform an action? If someone does something wrong who will moderate this? These are all valid questions about the systems and it's intended Access Control List (ACL), but captures nothing about the individuals that will be using the system, what their goals are and what things we can do with the interface that will improve performance for the users.
I found myself in this position on a recent project and something I read caused me to rethink my approach. This is what I read:
User roles do not resemble real people nor are they intended to; roles are spartan abstractions narrowly focused on those aspects of the relationship most likely to be relevant to presentation and interaction design. Compared to personas, user roles are a more technical and formally structured model.
By contrast, personas are figurative models rather than abstract models, that is, they are constructed to resemble real users, even down to photos, background information, and personal history. Verisimilitude most likely contributes to the popularity of personas. They sound like people you could know, and over the course of a project can take on a reality that encourages empathy and facilitates thinking from the user perspective. What is more, many people find that the creative process of constructing personas to be engaging and energizing. Personas are fun. (Constantine 2005)
The suggestion here was that when modelling users for a system it wasn't a case of picking one or the other, role models or personas, but that really the two needed to be carried out together in order to get the fullest picture of how a user would use the system and what they wanted to achieve from the system – not just what they would have permission to do.
I decided that it was time to put this into practice, to give it a go. Was I going to add the persona modelling to my toolkit or not? The system I was working on (and still am currently) is for managing learners in a learner centre. The scenario I am going to use as my example is quite simple: Learners attend the centre in the morning and are greeted and registered by a 'learner administrator'. The learners then commence on a piece of learning and are assessed by a 'tutor'.
In this scenario I identified two users a learner administrator and a tutor, the learner was not interacting directly with the system. However, due to resourcing issues at the centres it was important that learner administrators and tutors had the ability to perform the same actions. In essence the two users share one role.
So under the role based model this is fine, nice and simple. I don't really need to create two user types I can just create one and add a label that just identifies their job title, in case I ever need to reference it somewhere. However, I'd decided to add personas and see if anything changed. Here are my personas:Watch Full Movie Online Streaming Online and Download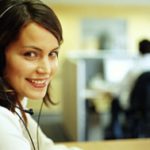 Learner Administrator
Sarah is a single mum in her early twenties. Her day consists of checking students in, chasing the ones that haven't turned up and ensuring that the correct reports are run so that the centre can claim its allocated funding for the learners they have had through the door. Between admin tasks Sarah uses Facebook to see what others are up to and uses an IM client to chat to her boyfriend. She's a confident computer user who finds the system easy to navigate.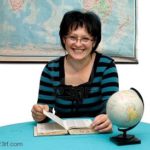 Tutor
Phillipa is an ex-school teacher. She works as a tutor part-time more to keep her busy rather than because she is dependent on the income. Phillipa has older children who are no longer at home and her husband is a consultant surgeon. Her day-to-day tasks are the assessing of learners, recording their outcomes and helping them to move on to the next piece of learning. Phillipa is focused on the learner and finds the need to record everything on an online system a chore. She only uses about 25% of all the systems functionality but the areas that she does use are used relatively. Phillipa doesn't mind using a computer for her tasks but likes to have peoples on hand to check with and ask questions when needed.
From this it became very obvious that my two users with the same permissions role were going to be using the system for very different purposes. I had been able to identify this early, rather than waiting for User Acceptance Testing (UAT) and I was able to do something about the design of the system and its interface.

The system has not been fully implemented yet but one suggestion that has come out of this was a configurable dashboard. The dashboard is made up of a number of blocks and pods that either display content or a forms and filters into other areas of the system. The layout of this dashboard would be dictated by the priority of certain day-to-day jobs, allowing for learner administrators and tutors to rearrange these pods to suite their needs. Also, based on the understanding that the tutors were generally older, less computer savvy users I opted to prioritise the default dashboard around their needs so that they would need to do less configuring, allowing the more confident learner administrators to customise their dashboards heavily.
So what did I learn from this exercise?
I learnt that an ACL role model isn't always enough
Roles need context. Personas allow us to add context
You can create an interface that is different for two users but only charge them for one.
Constantine, Larry. 2005.
Users, Roles, and Personas.
[online]. Available from:
http://www.foruse.com/articles/rolespersonas.pdf