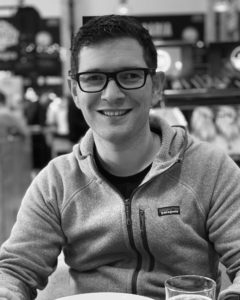 Hi, I'm Jamie Clouting and welcome to my blog. This blog is mainly my personal views and opinions along with some things of interest that I've found along the way.
I'm a Business Analyst and I'm passionate about good quality software. I've been working in the digital sector now since late 2005 and I've been a Business Analyst for most of that time. My experience has been in traditional software projects, but I'm regularly getting more exposure to agile projects as more and more clients and developers see a greater need for projects to be delivered illiterately, releasing value earlier in the SDLC.
As I press in to learning more about my chosen craft, I'll be updating this blog with things that I find useful, tools that I find and general comments about my experiences doing my day to day job. I'm keen to learn new things and engage with others working in the same field, or anyone trying to get into the field.
Get in touch!